Calais District Court
Address
382 South Street, Suite B, Calais, ME 04619
Contact
Clerk: Karen Moraisey
Phone: (207) 454-2055
TTY: 711 Maine Relay
Hours of Operation
Monday through Friday 8 a.m. to 4 p.m. except for Court Holidays, Administrative Weeks and closings due to storms or emergencies.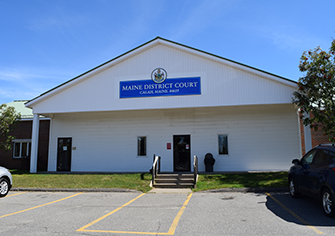 Parking
Parking available in public lot in front of the courthouse.
Restrictions
No firearms, knives, or weapons of any kind.
No food or drink in courtrooms.
No cell phones, cameras, or other electronic recording devices in courtrooms.
No pets, except service animals.
See also Visiting a Courthouse
ADA Accessibility
Learn about accessibility in Maine courts or request an accommodation. For specific information regarding accessibility at this court location contact:
Court Access Coordinator
Phone: (207) 822-0718
TTY: 711 Maine Relay
Email: accessibility@courts.maine.gov